What an awesome couple and legend shoot.
Making our new brainchild a piece of art was easy. Finding a big enough box, not that easy. Getting a couple to not do a traditional couple engagement shoot, is what made the following pictures priceless.

Taking the vision further, I upgraded it, by deciding we want to bring character and loads of fun into the shoot.

E-mailing Sheldon explaining what we try to do, and that we want to box them in, resulted in a quick wait. We where dancing with joy when the email arrived . Sheldon and his beautiful wife to be, decided to trust us and, WOW, what a pleasure it is to put this baby in our portfolio.
With great enthusiasm, Sheldon and Noelene arrived. Suitcases full of jewelry, shoes and even headphones, it looked like they were moving in.

I also had a few props up my sleeve.

Big shout out to my friend Melanie who donated her special bears to me when she moved to Belgium. Dewald loved editing Noelene's box with the teddy bears. It is an amazing capture and we would recommend this setup to every girl we meet. Young or old.

I love the final product.

Our loving couple rocked this shoot. You guys are so cool. Thank you!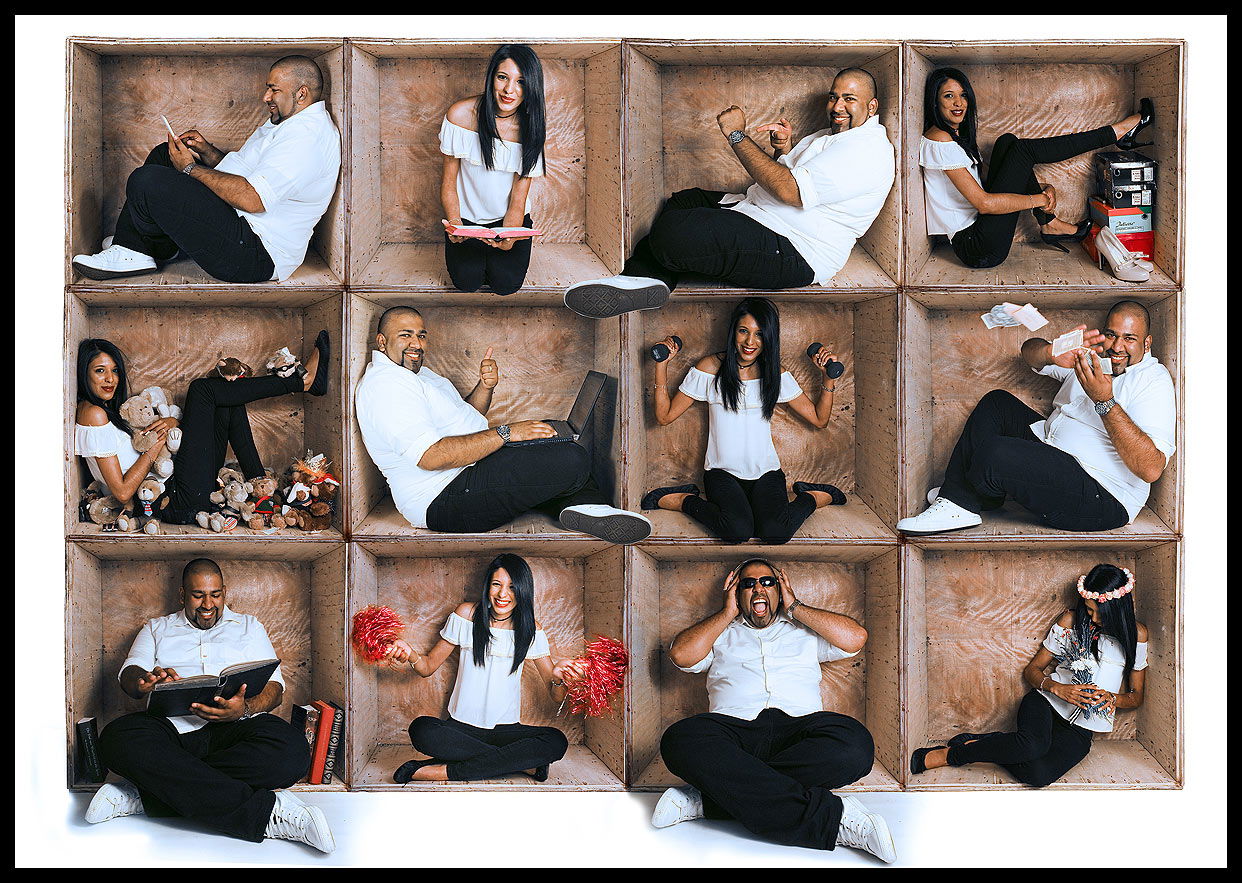 Thank you for the scrumptious cupcakes. Me and my princess had a proper tea party afterwards. We hope you enjoy the photos more than the shoot itself.